Further to previous discussions, I thought I'd start a new post about LED lighting
My tanks both have lamps from the same Chinese maker, Seabillion. The lamps have 2 rows of white leds and a centre row of red, green and blue. RGB leds.
I've worked on the circuit boards so the rows of white and rgb leds can be lit independently and are controlled by a TC420 unit, also from China. The TC420 has 5 channels which can be programmed on a laptop to come on at any time, and at any %age of supplied power. Mine are 12V, the longest has 99 leds, 33 white x2 and RGB x1, each controlled alone. The other has 63 leds , white 21 x2 on one channel and RGB x21 the last (TC420 only has 5 outputs).
So! Now I have both tanks running on the controller (timer), starting in the morning at just 10% then rising to 'midday' at 90 & 100% followed by a fade to dusk & off at about 11pm.
The long lamp is described as "Full Spectrum" 50W and 5500lm Lumens. The other is full spectrum and 32W 3500 lm.
I'm trying to learn about the physics/chemistry of the lighting, to better understand how to look after my tanks.
The 160 tank is doing very well, the plants are growing so well I have to cut them back every week, but the 260 tank is struggling: All my red leaf plants have died, but the Elodea densa is doing very well, in contrast to all the other plants.
What are the pros and cons of pure white lighting, or white and blue, and then RGB?
My RGB leds make a large range of colour bands: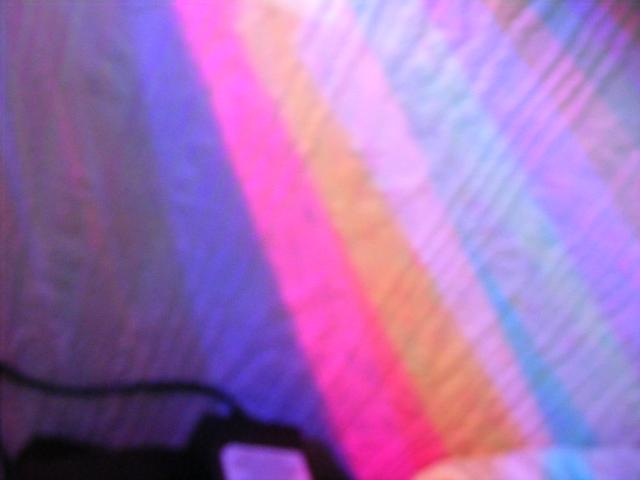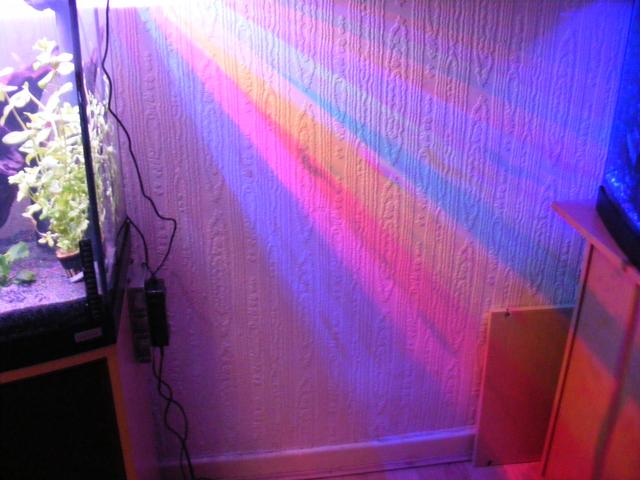 Do the plants (and fish, snails, shrimps) benefit from all these different colours? I assume its replicating natural sunlight, as this splits up into colours if you use a prism, like we did way back in physics lessons!