checking on their stock in preperation for stocking Sunnyside later in the week, currently out of Rummy nose but thats incidental.
(BTW have done no research on any of the below yet)
Saw these male Neon Royal Red Dwarf Gouramis and thought , oooh nice. Maybe they would be a good alternative to the Angels or can they be just as problematic in a group?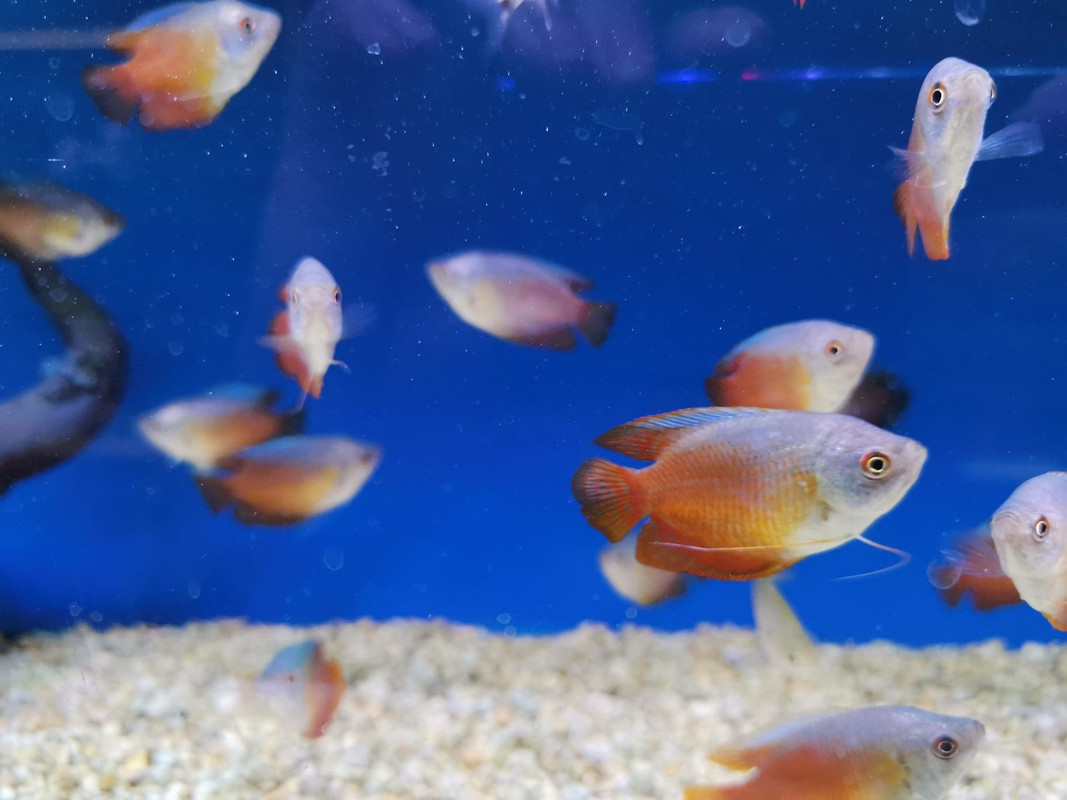 Also like the look of the Penguin Tetras however noted on the card not to be kept with long finned fish so presumably nipper (excuse the pic, think it was on night setting)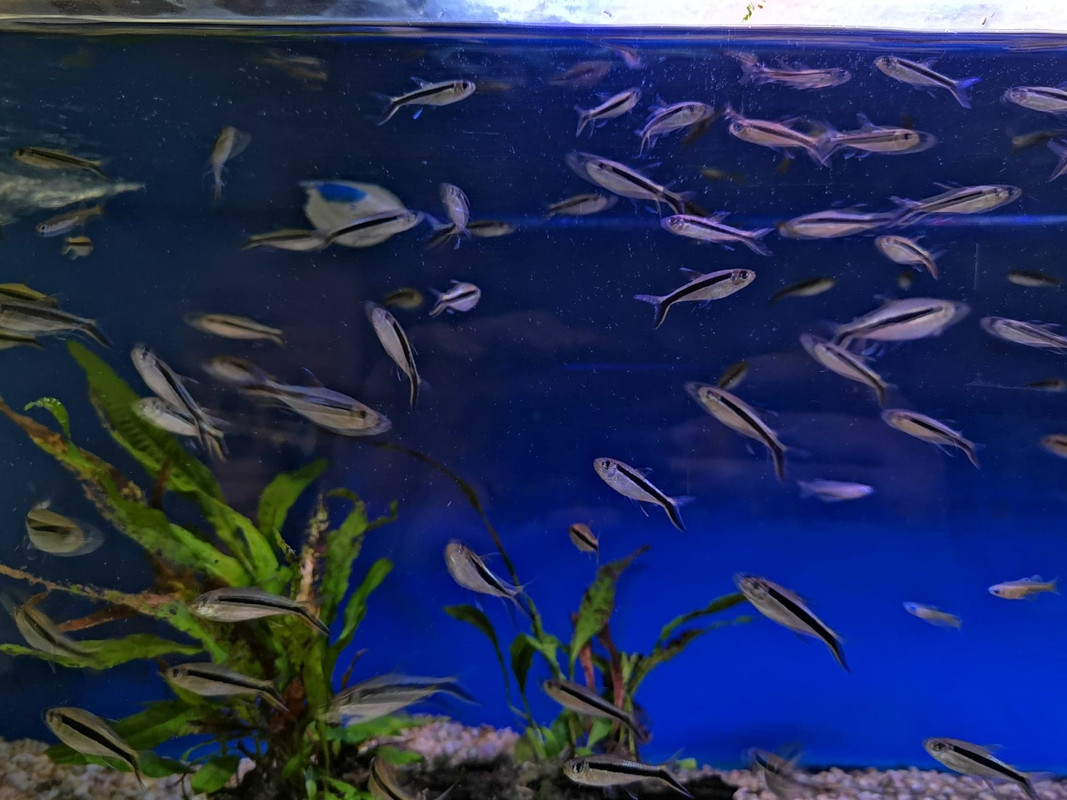 Another one I liked the look of is the Golden Pencilfish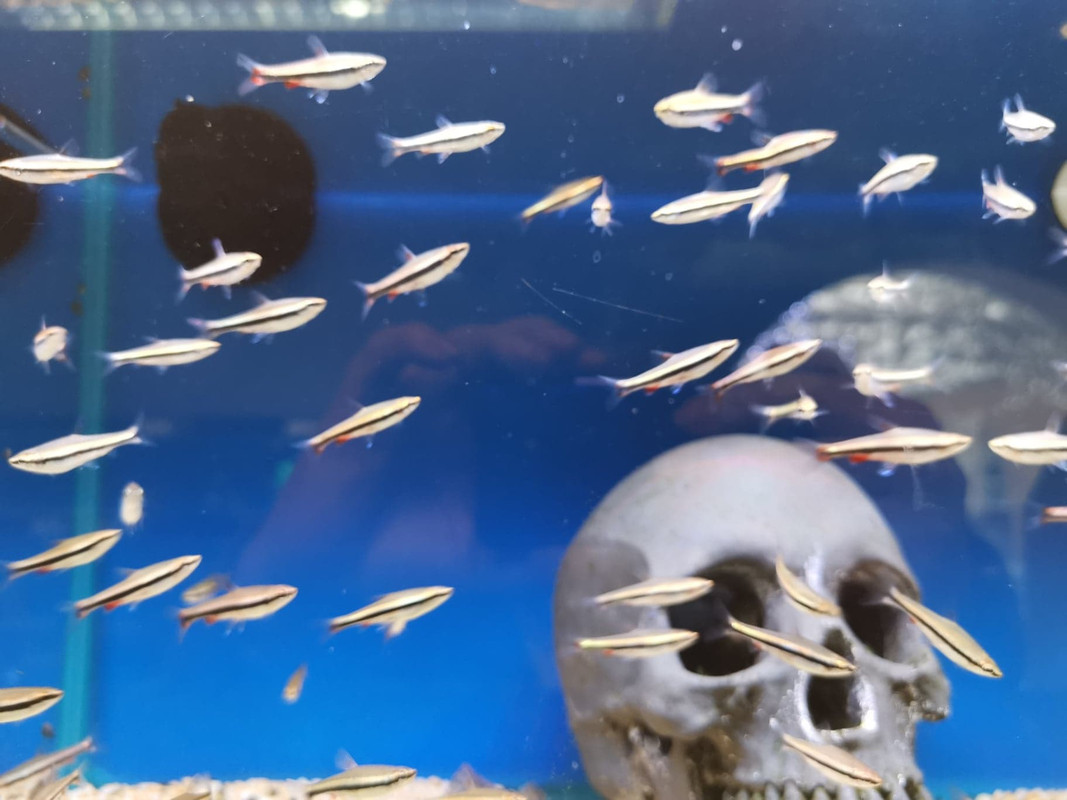 oooh and these Red Lined Torpedo Barbs