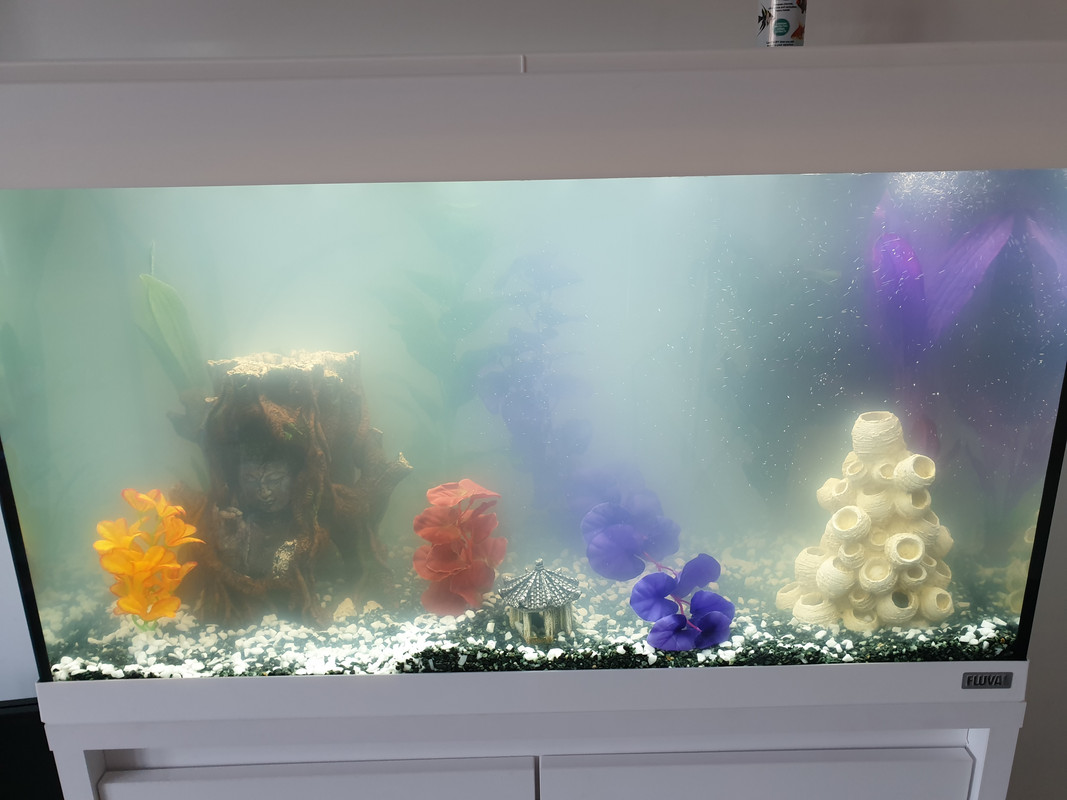 I have set up my new tank 5 days ago and on the second day the water was a milky cloudy colour.
I have rinsed the gravel, ornaments, fake plants filter media and sponges so I'm sure it's not debris from any of that.
I have a fluval u3 filter in a fluval roma 125 tank. I added aquacare tap water conditioner which instructed 5ml per 20 litres so I added 6x5ml dosage.
The water temp is 25c.
Have I done anything wrong from this description?
The water is like this for the third day now and isn't clearing. I looked up bacteria bloom and have seen this clear in 2 to 4 days.
Any help with what to do would be appreciated