Well what seems to have been such a long wait my Aquarium is now here, will be making this my Tank log now, hope to keep you all up to date with lots of pics at each stage of my journey. Tank is resting on my dinning table at the moment, ready for me to paint the back black. Sand is being delivered tomorrow, 50kg of Kivu, Redwood should be here by Saturday, but will need soaking until saturated and will sink, got two pieces roughly 45-60cm long, must have had the last two large pieces left at Aquarium Gardens as now out of stock, so that was lucky on my part, lol.
Next job, build the cabinet, probably tomorrow now, as my better half is out. 
Thanks for dropping by.
Ian
[img]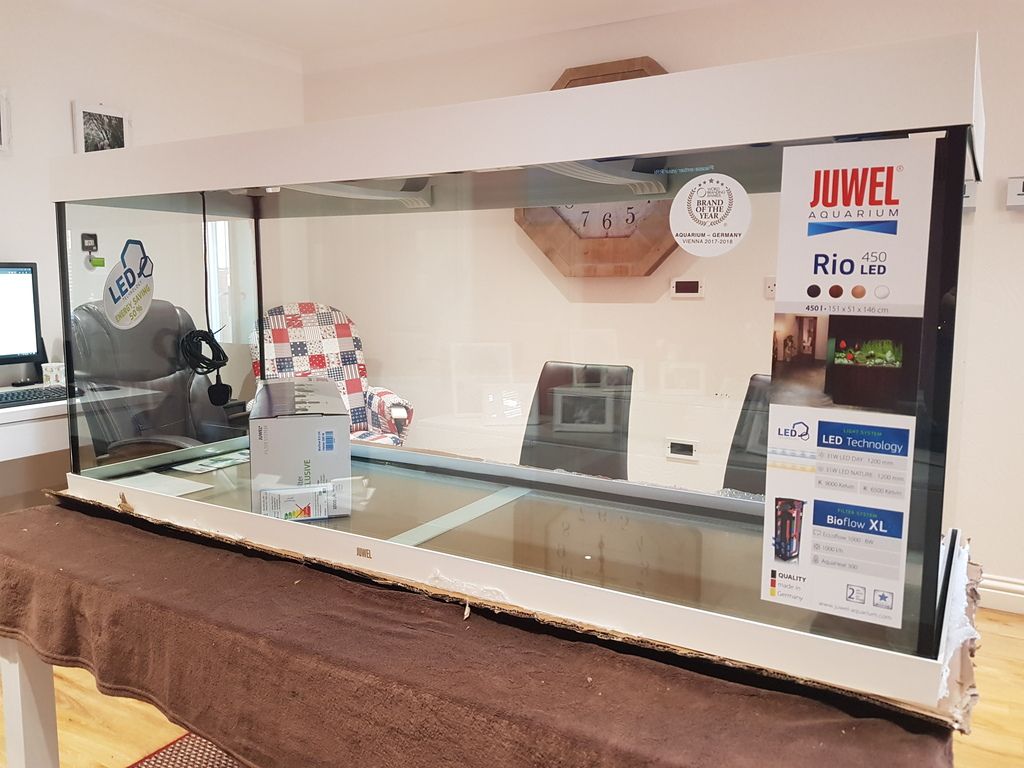 [/img]
Juwel Rio 450 LED
14 Rummynose Tetras
12 Glowlight Tetras
16 Cardinal Tetras
6 Red Phantom Tetras
6 Silvertip Tetras
6 Cherry Barbs
1 Pearl Gourami (female)
5 Sterbai Corys
3 Bandit Corys 
2 Panda Corys 
2 Bristlenose Plecs (how many)
4 Bolivian Rams
Tank 83% stocked with above housemates.