Hi all,
I have a few questions if any of you experts could help me out
1. What does a Guppy look like if its dying from old age? (no diseases, bacteria or parasites etc)
2. Is this home made food OK for Guppies?
All of these put into a blender and frozen (peas with shells removed, carrot, kale, garlic, tomato no skin or seeds, broccoli, boiled egg yolk, raw salmon no skin, sweet corn skin removed, cucumber skin removed, pure agar agar) its mostly vegetables with a small amount of salmon (Lego sized cube) and 1 egg yolk in a full blender of vegetables.
3. Any idea what is wrong with my Guppy in this video?
https://youtu.be/GXCM6br7q5k
Ammonia 0, Nitrite 0, Nitrate 20, PH 8.2, 73 degrees temperature, GH/KH are OK, Orange tail Guppy age 10 months, tank size 72 liters and around 25 all female guppies.
Shes been like this for around 4 days. She spits out all food. I've tried frozen Tubifex, Brine shrimp, Daphnia, home made food and flake. She hides sometimes, faster breathing and has clamped fins. She is starting to look a bit "droopy" now.
The only thing I can maybe see is at 0:36 - 0:38 but I could be imagining it - I think inside her body above her gills is maybe not normal color? I think that's where Kidneys are? It's on both sides?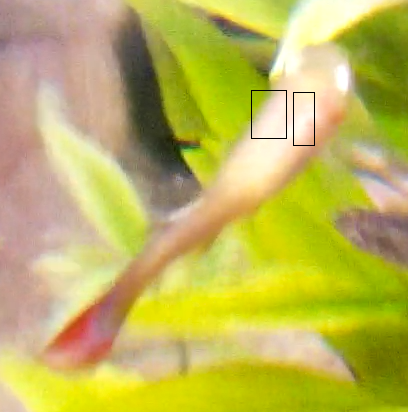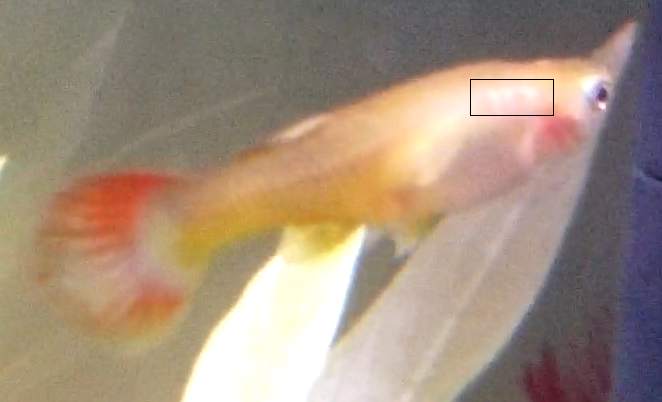 Any medicines recommended or just leave her?
Thank you all