We had our bathroom done eight years ago. At the time I had a collection of tubs, buckets and other containers in the garden in which fish food grew. As some of you know, I put the old bath in the garden and decanted the contents of all these containers into it. Over the years it has done sterling service and generated oodles of wriggling food. It has suffered minor reverses : the Great Diving Water Beetle incident comes to mind, as does the effect of putting exhausted microworm culture medium into it. But I think now at last I have to reset it ... and come to some arrangement with visiting tradesmen.
My 'search' of the forum didn't turn up the most recent reverse, maybe a couple of years ago, which was a leak from the plug 'ole. That was fixed successfully and the bath returned to its previous state.
I noticed perhaps two weeks ago that the quantity of Daphnia in the bath was declining, though the population of Asellus continued to be very healthy with loads of the babies that I put in to my fish tanks for the residents to hunt. I figured the Daphnia drop-off might just be connected to the relatively cold/cloudy weather. So, other than supplementing their food supply I left them to recover.
By this morning they still hadn't recovered - there are only a very few visible. I noted this when I went out to collect some blackworms to bring indoors.
This is an indication of what I'd expect to be there, blackworm-wise (the pic was taken on a hot day when the worms typically migrate to better-oxygenated water nearer the surface)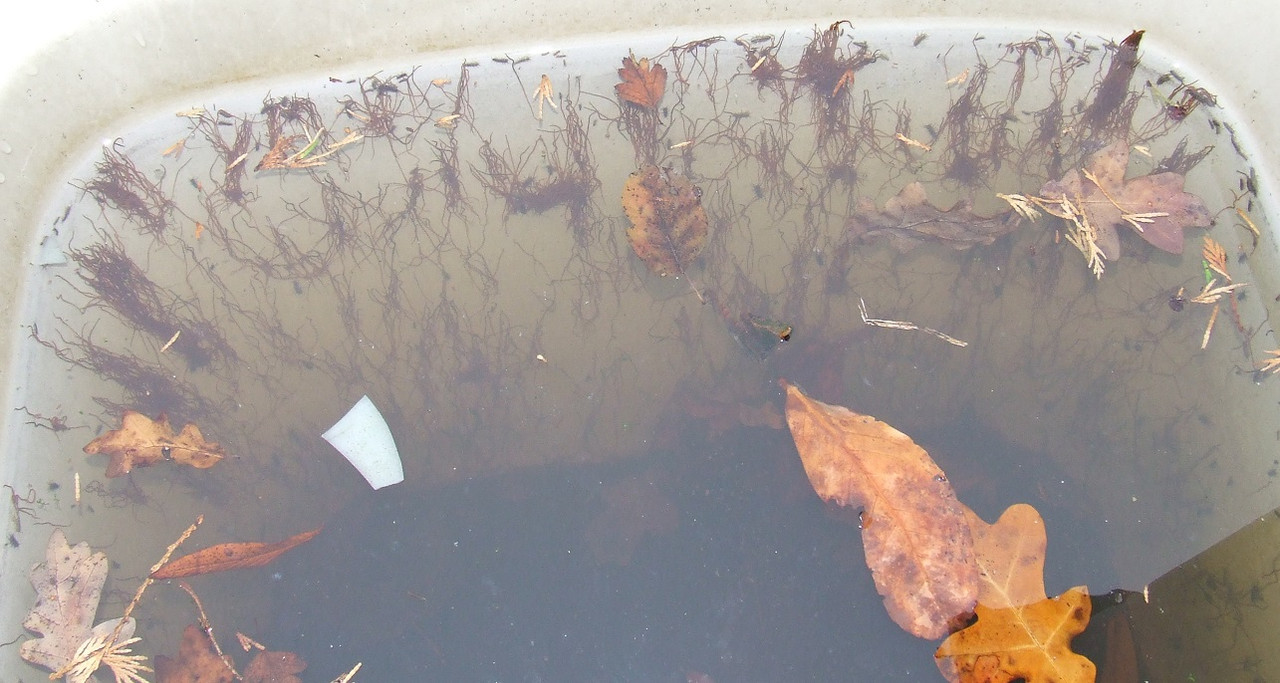 However, this morning I couldn't find any worms in the handful of sludge I extracted. Nor could I find even one in several more handfuls examined over the course of the hour or so.
Just before the current Covid-19 thing I'd decided to engage a window-cleaning service. Showing them round what I wanted to be cleaned periodically I specifically mentioned the bath and the reason that I didn't want this one window to be cleaned :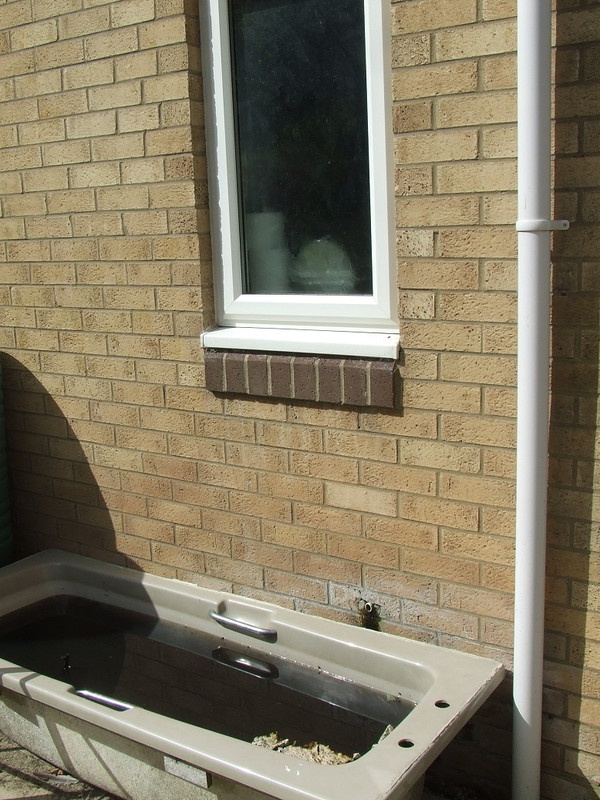 That was OK then, but now that they've resumed window-cleaning operations I suspect that original advice was forgotten and a load of soap has fallen into the bath. I shall have word and will cancel the service if there's any doubt that they'll be able to avoid this happening again.
So I've got to figure out a way to rescue as many of the bath's remaining residents as possible then drain, dredge and clean it before resetting.
In the meantime I need some blackworms for my indoor project. Does anyone have any, by some chance?