On closer inspection they are on the Porites and on the Montipora, and the ones on the Monti are nearer the glass so easier to photograph.
I have managed to capture two of them, though only one of them is clear(ish) in the photos.
You're looking at the almost transparent thing in the rectangular tube made of sand. It appears to have a head with eyes and appendages.
For scale, the Montipora polyps are about 1mm across, so this critter's head is about 1mm by 0.5mm.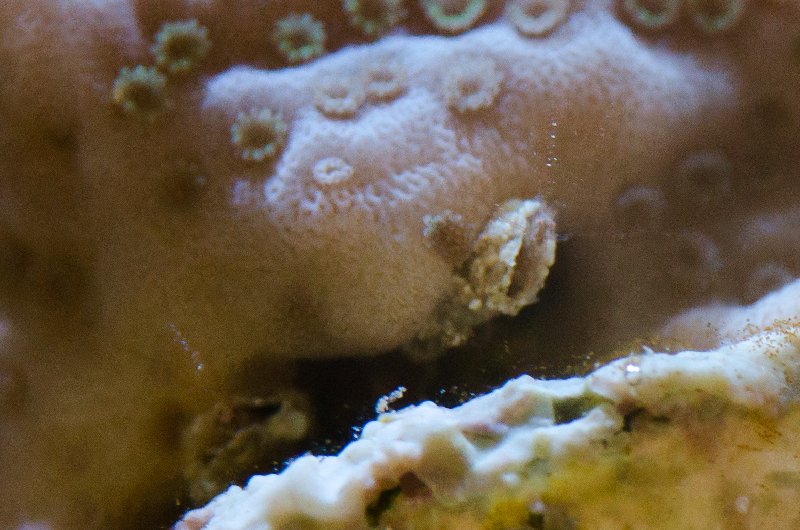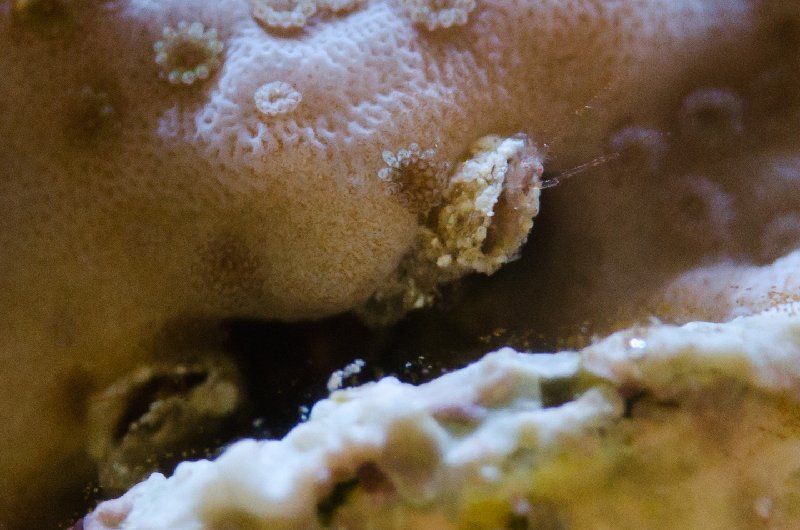 Any idea what they are? They aren't out all the time, sometimes they retract into their tube.