Two years ago I was fortunate to go on the holiday of a lifetime, whale watching and reef snorkelling in the Maldives. I came back home full of ideas for a new, 400-litre (ish) salty tank that would recreate a few cameos that I had seen on the reef. I did quite a lot of research and settled on a concept and a stock list of corals and fish that were available and practical to keep, while being accurate for the shallower parts of the Maldivian atoll reefs.
Then I started adding up how much it would all cost and realised that it would be more expensive than another trip to the Maldives! So I made the decision to book the holiday again instead, and to take a decent underwater camera this time. I got back home this morning, once again keen for a Maldivian tank but knowing the cost will be prohibitive. So I thought I'd post a few of my photos from the real Maldivian reef biotope instead.
I am still wondering if I could do something on a smaller scale for a more sensible price; I do quite fancy trying the SPS challenge again and I've got more experience now and have a slightly better idea of the equipment needed and what can go wrong.
To start off, one of my favourite salty creatures and not one that I could realistically keep in a reef tank: Octopus vulgaris. I found this one in a fairly shallow area of an island house-reef. It was living in a hole in the rocks, and had a half-coconut shell that it used as a door to the hole, pulling it into place when it went right down inside.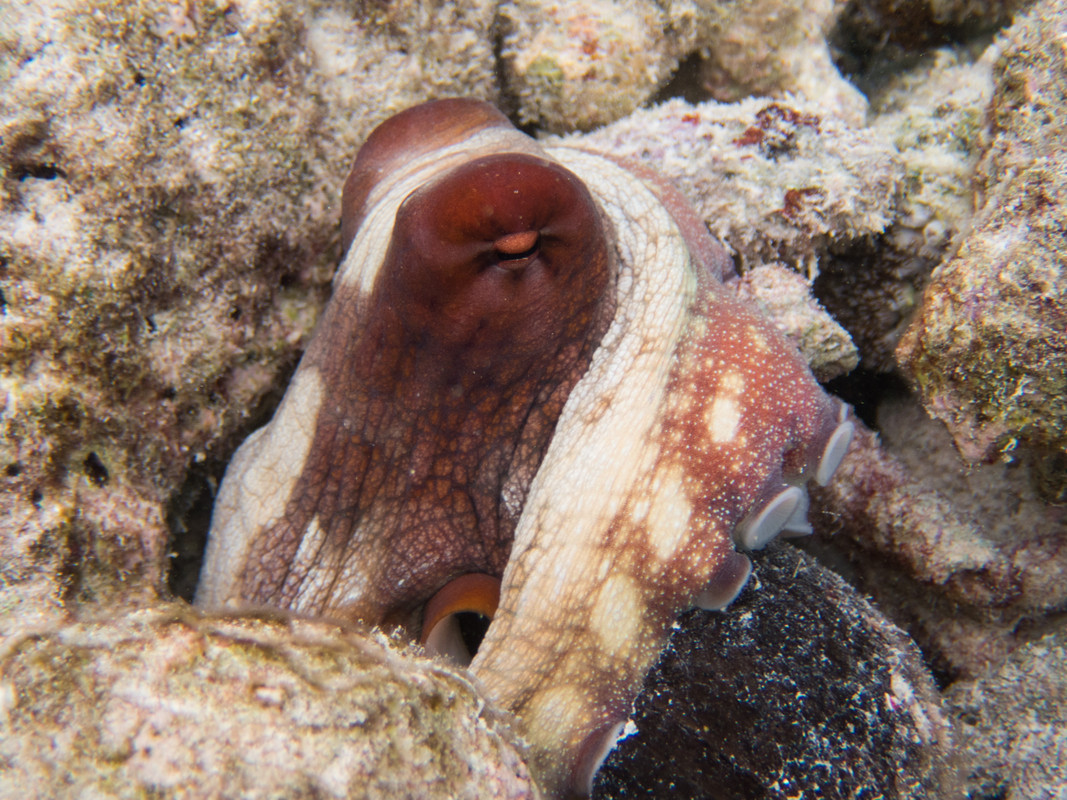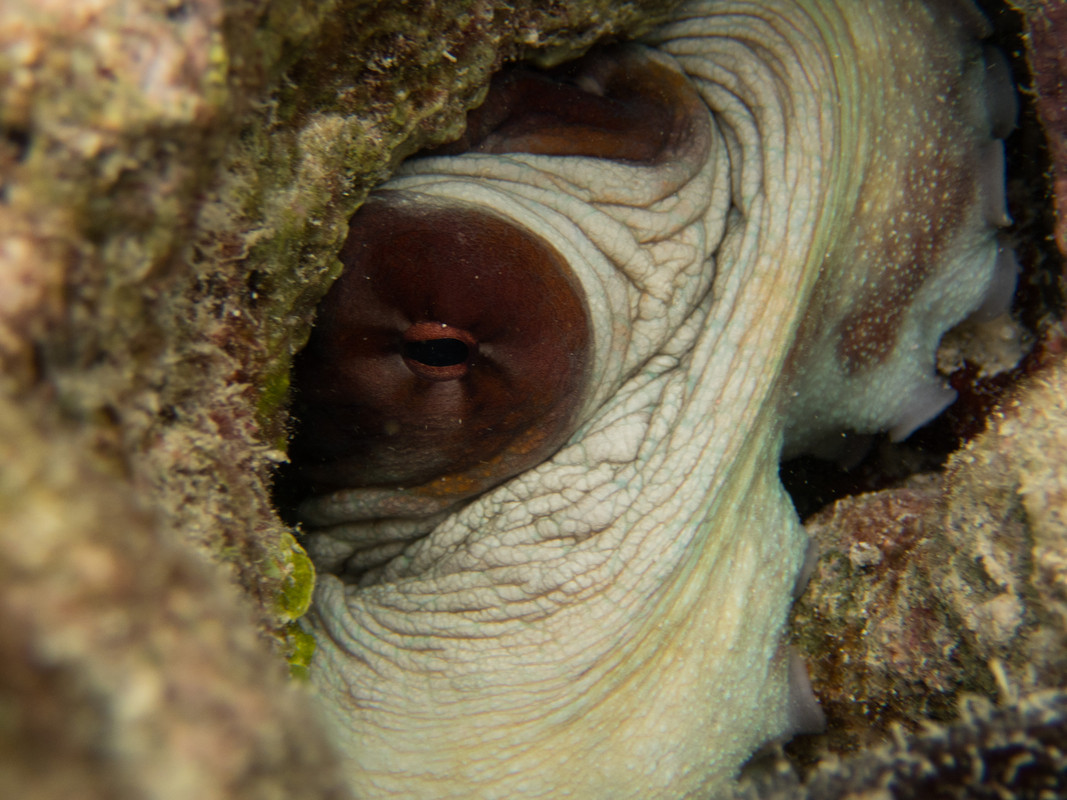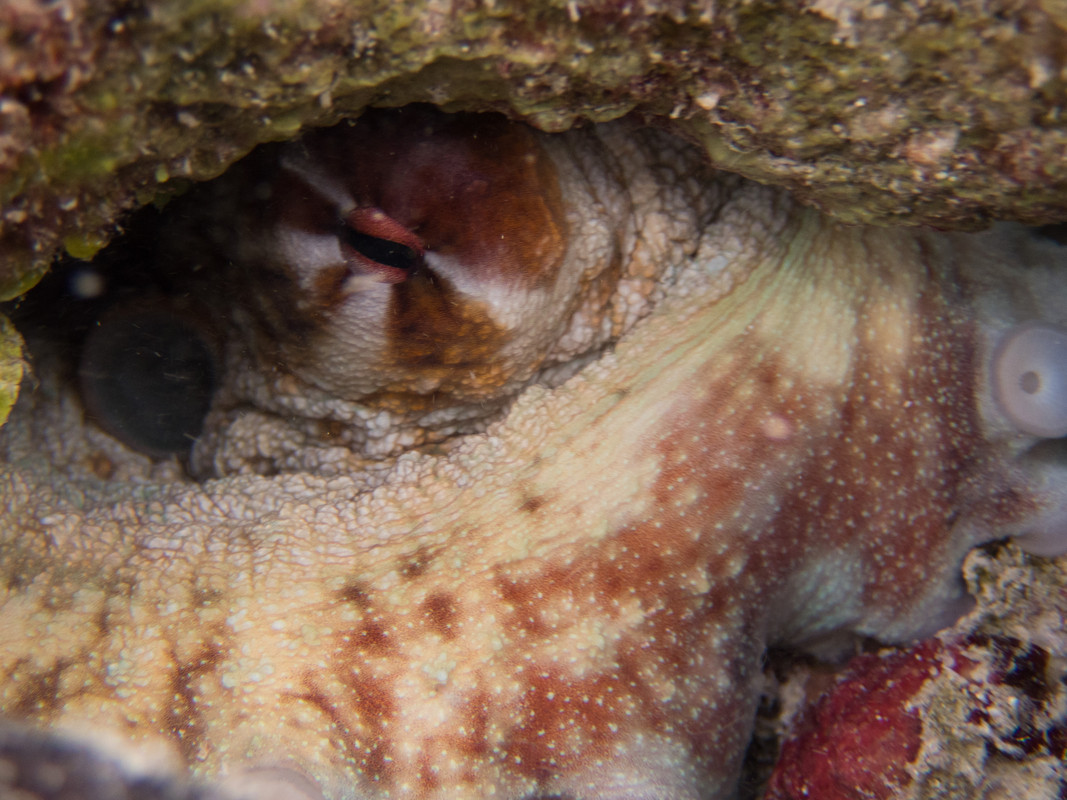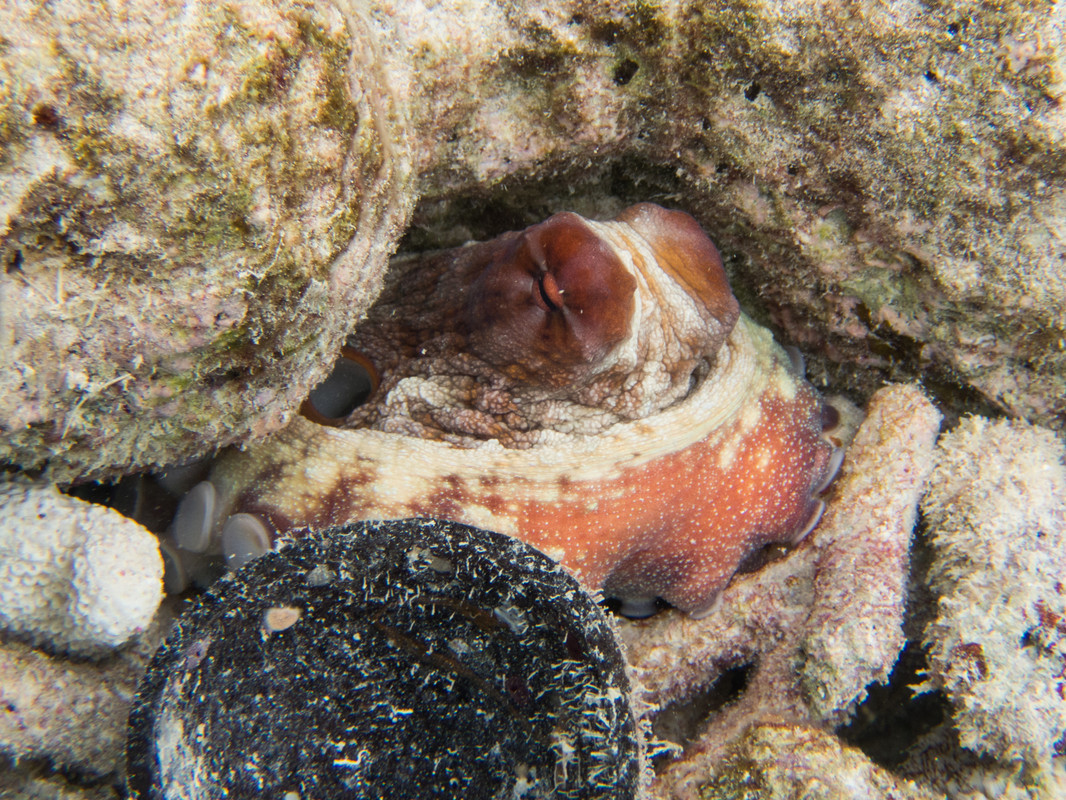 I'll add more gradually as it will take me ages to work through processing them all. Please tell me to stop when you're bored of them!