Either today or tomorrow (or sometime soon!) I'm going to replant the right-hand mezzanine floor of my 'Guilt' tank.
At the moment it's full of a Crypt. Looking at my planting notes for the tank, I think it must be C.
ciliata
. Assuming I can remove them without too much root damage, does anyone want them? It would have to be all of them - whether the recipient then passes some on elsewhere would be up to him/her.
Here's a photo of them with flash ...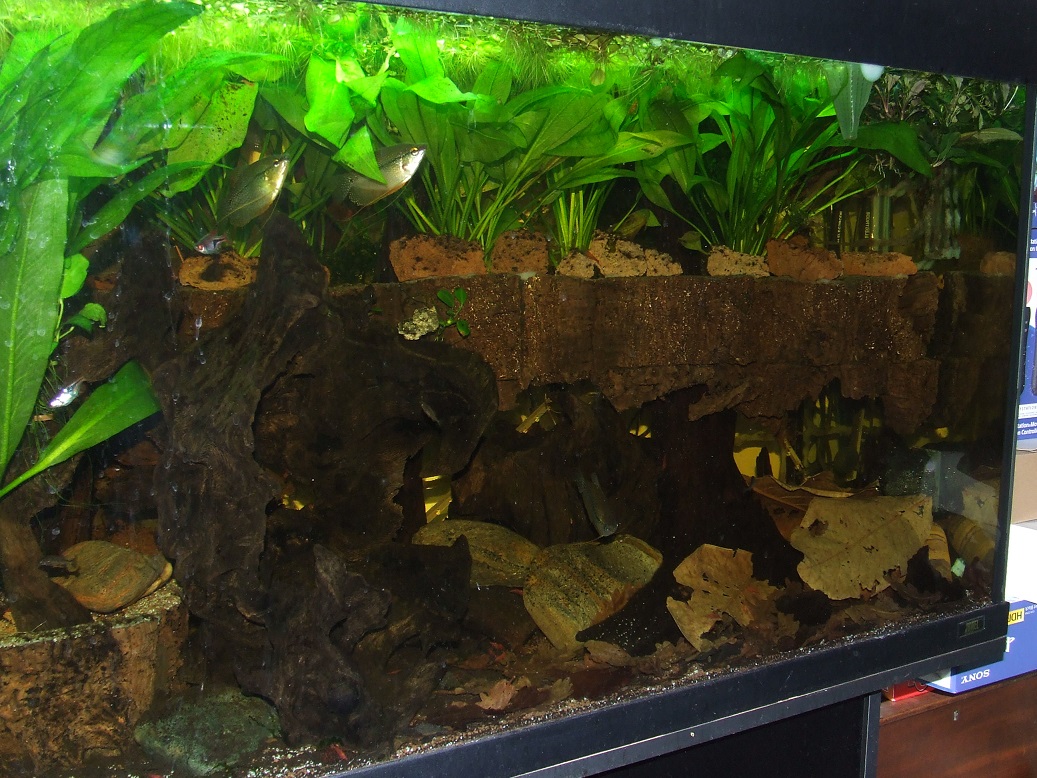 ... and without :