So my last fish, group of 7 cory went Tueday afternoon from my 110L. Took out most of the water to catch them so replaced some of it with new treated water.
I proceeded to dose ammonia at 5pm following directions on Dr tims. 4ml to be precise.
I've dosed the same Thursday and Friday. Just tested a minute ago before dosing and this happened ....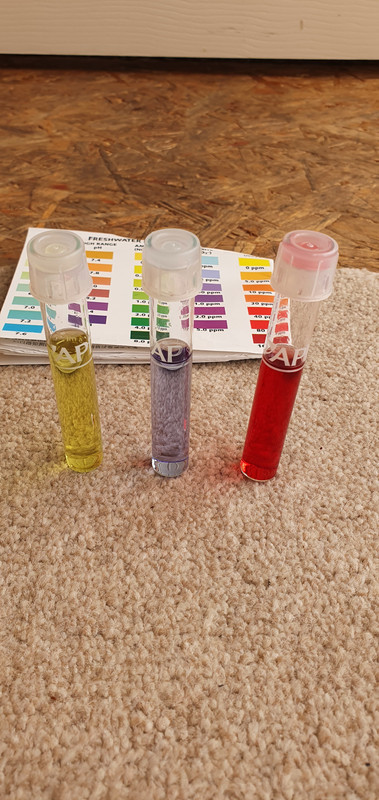 Now the ammonia is as it always has been, same as tap. But what are these nitrites doing ?
And why are my Nitrates off the clock. They look about 80 ! What do I do ?
I used fish food method first time around so dosing ammonia is new to me. Do I carry on dosing ammonia? Or less? Or change water ?
Hope I haven't totally messed the cycle up !