---
Online

stechappo

Member
Posts: 219
Joined: Fri Aug 02, 2019 22:31 pm
Location: Knowsley
Has Liked: 176 times
Been liked: 241 times
Joe, I'm sort of in the same boat, I have set up a big tank myself these last few week's, I done it as cheaply as I could though but I'm a full time dad/househusband/carer, 3 of my children are Autistic, so my/family money could have been spent elsewhere, but WE have to do something for ourselves, this is your hobby now don't feel guilty for having something for you and you can involve your family in it too (if you have one).
---
Super Mod

Posts: 6655
Joined: Sun Jan 21, 2018 17:02 pm
Location: S. Derbyshire
Has Liked: 1468 times
Been liked: 1306 times
That's going to look great once it's full.
---
Aww thats lovely i bet the kids love the fishies, they are so calming to watch
I dont have children unfortunately (only 30 though) Maybe theres a girl out there whos mental enough to like me LOL!!!!
Yeah i got sent an unexpected sum of cash last night by someone i hadnt spoken too for ages... they asked how i was, we exchanged a few texts then just said "check your bank"... they put me £350 in for no reason..... So after having 5 cans of kronenberg i spent the LOT... on fish tank stuf..... am i crackers? But i need it all LOL
---
They send me crackers fish tanks, i love them.... I bought a fluval 406 (even though the tank came with a fluval 305) an air pump, airline and air stones, substrate for under my gravel for plants, API master test kit, A full pack of new media for the 305, a 2 metre LED strip light, bottles of aqua safe.... Wow, not a single fish or plant or anything and i spent all that money LOL!!
---
Sorry to keep going on about this but seriously, is this stand stable? Its just over half full now, the legs dont have any pressure on them yet, i can still turn them but look at the gap at the front and the pressure point where the leg is that at one time has squashed the chipboard, so paranoid of filling this tank up, im just waitng for the glass to crack or something but the sides are level, the top of the tank is level... Am i just being stupid? There is a thin foam pad thing under the tank, but it doesent stretch all the way to the ends, just like support fot the bottom glass, ive spoken to the seller they said "thats exactly how we used it, it will be completely fine the way youve set it up" but still aghhhhhh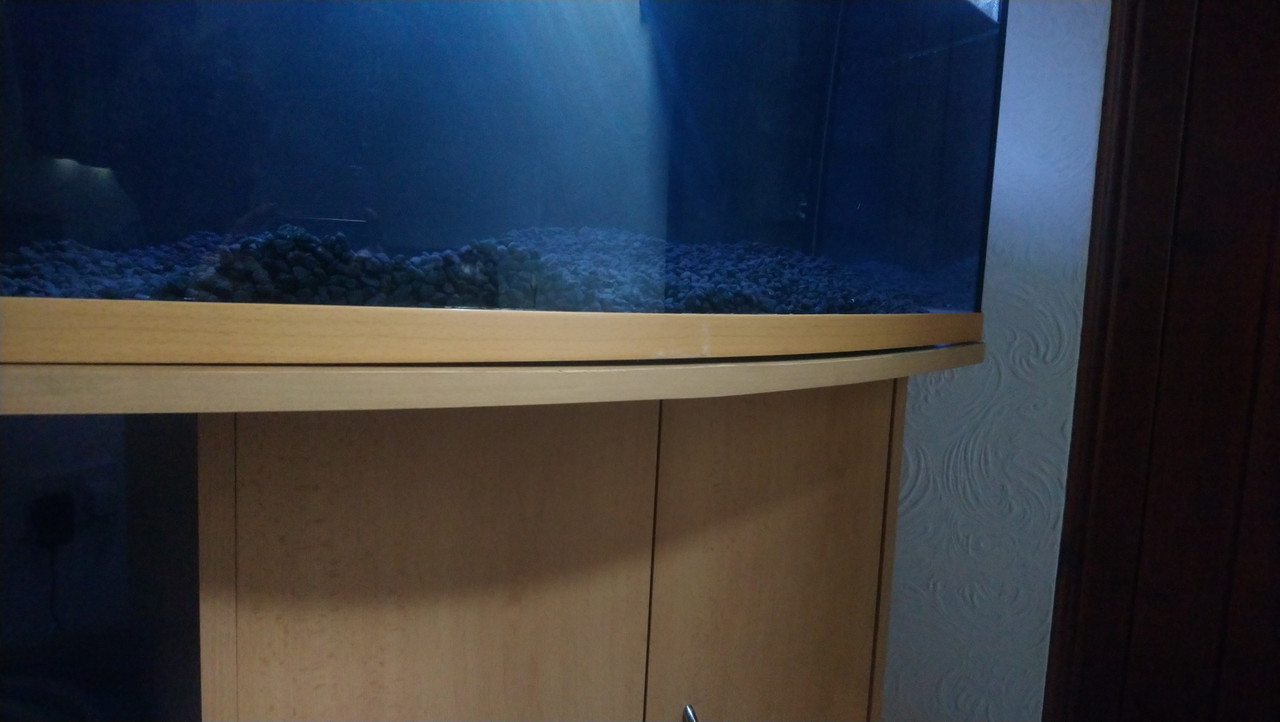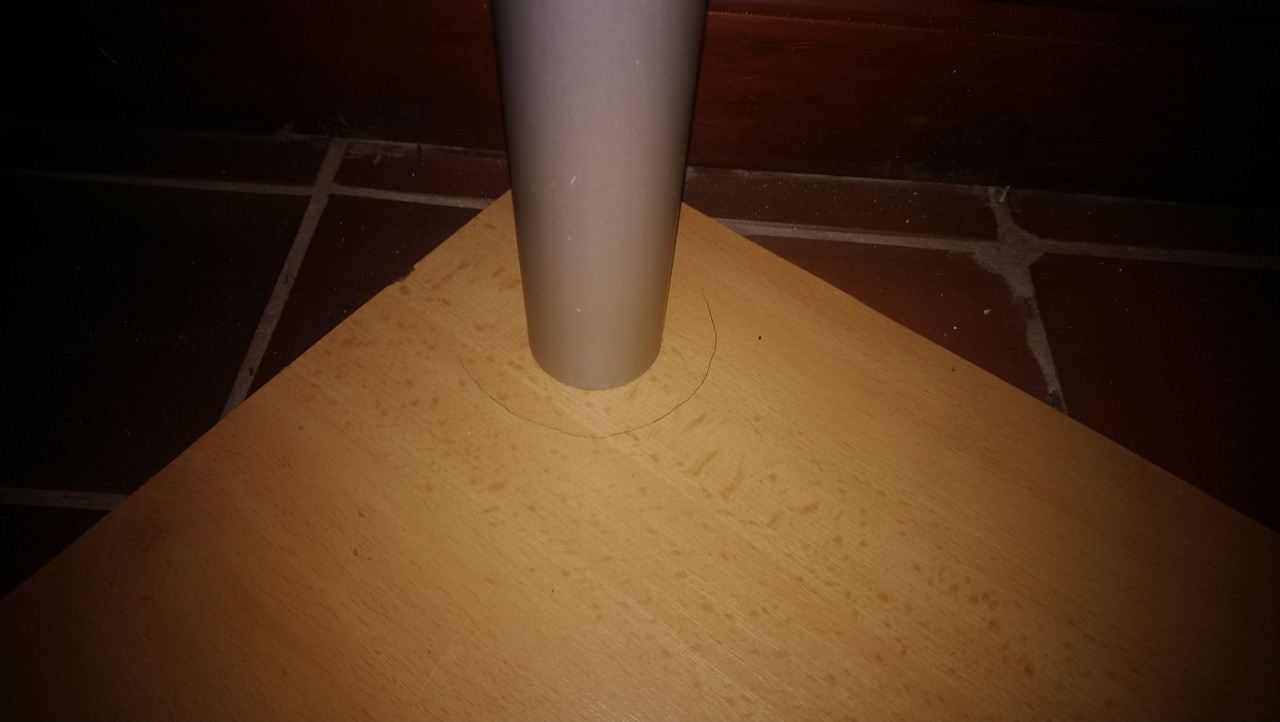 ---
Online

fr499y

Administrator

Posts: 3940
Joined: Sun Jan 28, 2018 16:04 pm
Location: West Midlands
Has Liked: 438 times
Been liked: 963 times
Just remember the weight of the tank is spread across the entire tank and not just in one place. If you are worried, put an extra support in on the left where the silver legs are.
---
TOTM Winner

Posts: 2339
Joined: Sat Aug 03, 2019 14:32 pm
Location: London
Has Liked: 2900 times
Been liked: 1377 times
Well, there is always the option of selling the whole shebang - no more worries
---
TOTM Winner

Posts: 418
Joined: Thu Aug 08, 2019 10:17 am
Has Liked: 154 times
Been liked: 304 times
If the pad is sitting in the middle of the glass only, then that would explain why there are gaps around the edge as shown in the photos as the edging would be levitated. I believe the tank needs the most support around the edges (mainly corners although yours is a weird shape) so maybe either a (larger) pad that covers the whole surface area of the base would be better, or no pad at all, but only if that's how the manufacturer had it. Have you looked into how it came out of the factory?

I believe some tanks with bottom trims (not sure if yours has a trim/ frame) don't need the padding/ mat and some say it's a must. I've never had this make of tank or shape especially, but I'd look into that personally. The big visual gap in the front right corner where the tank is widest and will have the most water/ pressure doesn't look supported. I'd maybe speak to the tank manufacturers or try and find someone with it and see how theirs is set up. Also double check your floor is 100% flat that the tank is sitting on. An uneven tile pushing up on one of those silver legs for example could cause a pressure point and cause the squashed bit of wood you pictured.

I was terrified of filling my big tank when I got it (especially as I built the stand myself) so i checked everything over and over and over and over. I'm not usually OCD, but 600L of water in the lounge, if I made a mistake, was worth the extra time checking.

Just what I'd do...
---
This was my 350 litre tank when i re did it after i got back home after working away for 27 weeks, you see the brackets on the wall above? They were home made brackets bolted onto the wall with a Juwel 120 litre tank on with my goldfish in, once i had the bracket on the wall and the wood on it, me and my friend sat on the shelf and it didnt budge, so i just filled it up.... that never fell off or went wrong at all, turns out when i took it down, the block i had bolted it into was HOLLOW BLOCK!! how the hell did that hold up LOL
I think ill just brace inside the cupboard with a peice of MDF as a centre upright, and the same at the left hand side where the legs are, then i can fill slowly and get my powerhead ready for emergency draining hahahaha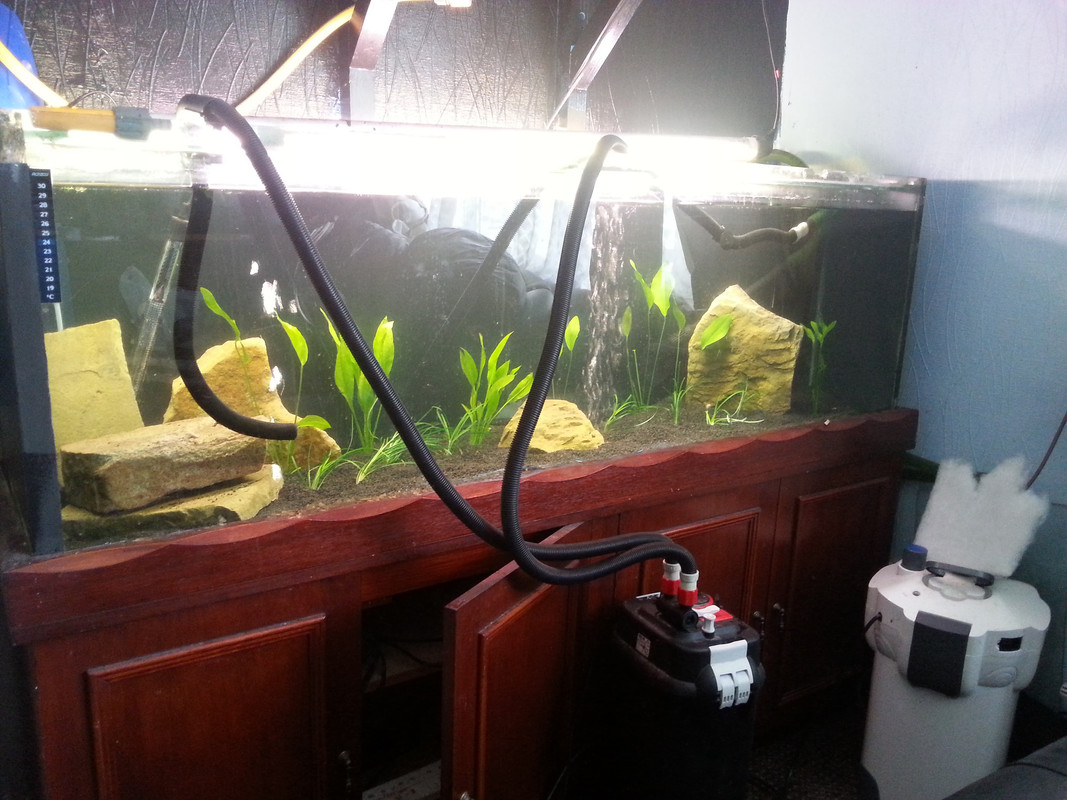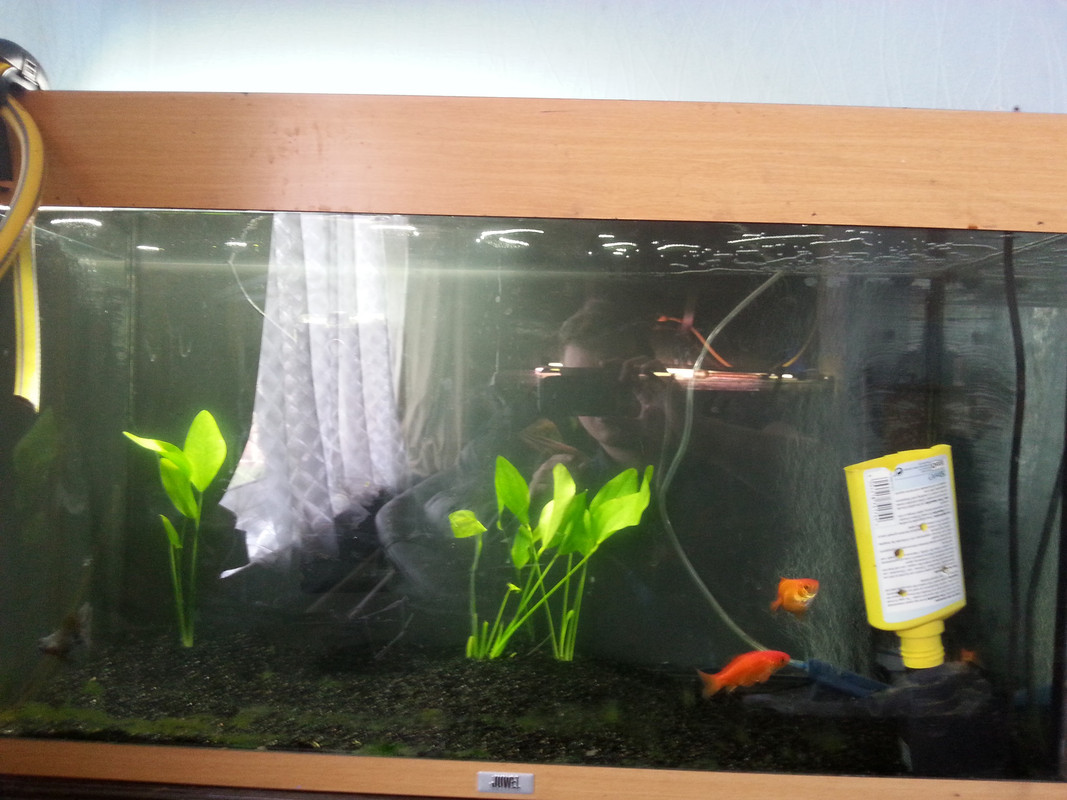 ---