Haha Thanks for your replies, ok then i shall trust the stand, Worst part about spending all this money on the fish tank is.... My turbo blew on my way to pick it up, so im now around £300 down.... and i need a turbo, which i COULD have got if i hadnt of bought this fish tank... but then if i hadnt of bought it, i wouldnt have gone on the journey to pick it up and the turbo might not have gone? Shall i ignore the turbo problem and spend another £100 on gravel and hardscape? LOL
---
Super Mod

Posts: 6655
Joined: Sun Jan 21, 2018 17:02 pm
Location: S. Derbyshire
Has Liked: 1468 times
Been liked: 1306 times
Who needs a car when you have a fish tank?
---
---
Senior Member
Posts: 724
Joined: Fri Aug 02, 2019 16:10 pm
Location: Oldham
Has Liked: 161 times
Been liked: 231 times
It'll be reet!
As said above, the bases/cabinets are incredibly strong, and those legs will hold up a house.
Fluval 160, Boyu 300 'New Used Project 2' , Leddy 60l Shrimp tank
eBay stalker bargain hunter!
---
Good times!! I need to move it now, i want my tank under my stairs and move my front room round, but i put my back out yesterday and cant lift anything and ive got fish tanks to sort!!!!! Damn back, cant wait until ive got it all set up!
Can anyone reccomend a light thats not expensive.... The one supplied is some 30" LED chinese thing you can control with a remote... It does have the full 5ft housing across the top for the lights, but no light fittings, ballast or any electronics in it at all? Seems strange

Thanks - Joe
---
Forum Guru

Posts: 4724
Joined: Sun Jan 21, 2018 20:21 pm
Has Liked: 2033 times
Been liked: 1323 times
Martinspuddle

wrote:

↑

Mon Jun 29, 2020 10:17 am

Best member to ask would

@jacksdad

plumber and builder extraordinaire ....failing that we could always ask

@Ruth

, she's great at DIY!
This killed me!
Then this....
Martinspuddle

wrote:

↑

Mon Jun 29, 2020 10:26 am

@Joefish

the only member you need worry about is

@Gingerlove05

....very demanding is this Welshmen, always asking for pictures.
Damnit Martin!
Hello and welcome to
Joe
---
TOTM Winner

Posts: 2339
Joined: Sat Aug 03, 2019 14:32 pm
Location: London
Has Liked: 2900 times
Been liked: 1377 times
...but
@Gingerlove05
is not alone. He has an army behind him, demanding pictures...
---
---
I like to paint the back glass black, with black gravel, then the green of the plants and the colours of the fish really stand out, gives it some depth especially with the perfectly selected peices of wood and natural sone, I like to make it look as if youve just put your head under a real river, Never had Co2 injection, or used any type of soil or anything, and my plants have never thrived, so some help with that would be fantastic
---
Do you think these are too big? They are about 10kg each but they are nice natural stone, if i do the white vinegar test on them, soak them in boiling water and scrub them for ages, should do the trick shouldnt it, thats what i usually do?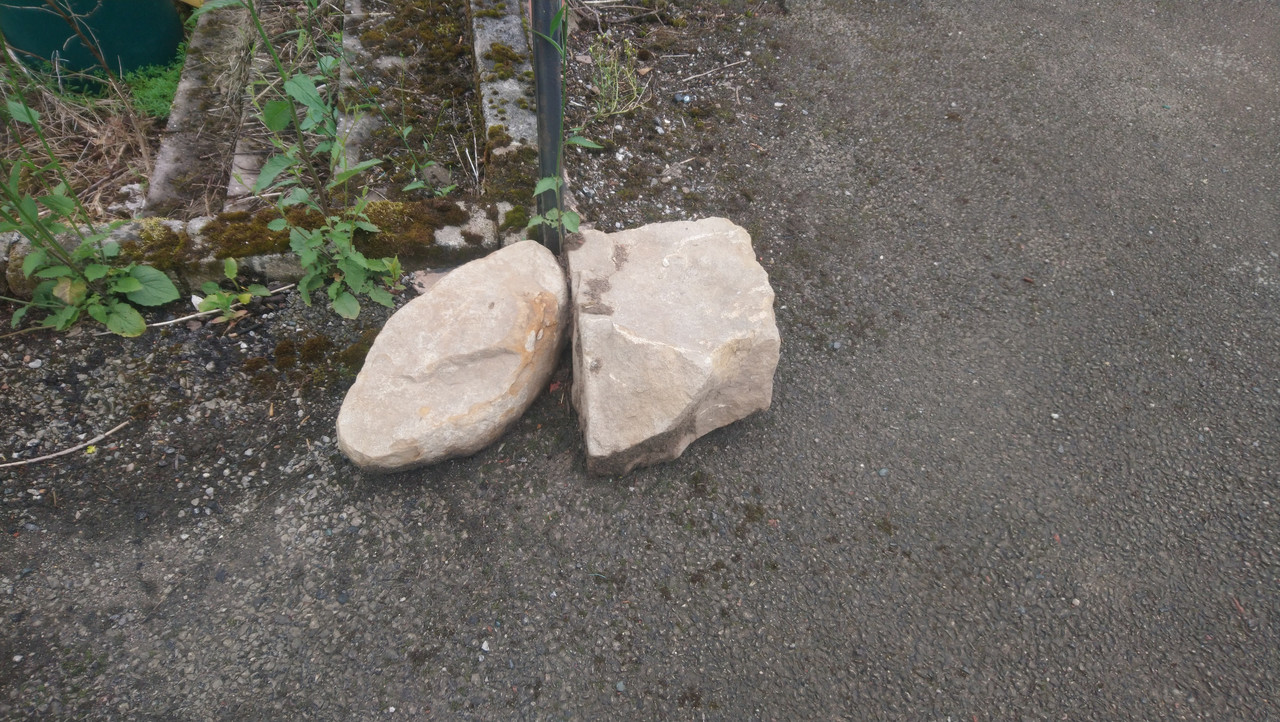 ---