Being new to the Forum, I thought I'd start a Tank Log for my Marina Vue 87L.
It is my first Aquarium, having never kept fish before.
I wanted a small tank in which to keep smaller fish species and have real plants and some hardscaping.
I started off with the hardscaping which includes rocks, pebbles and wood based on black substrate and gravel.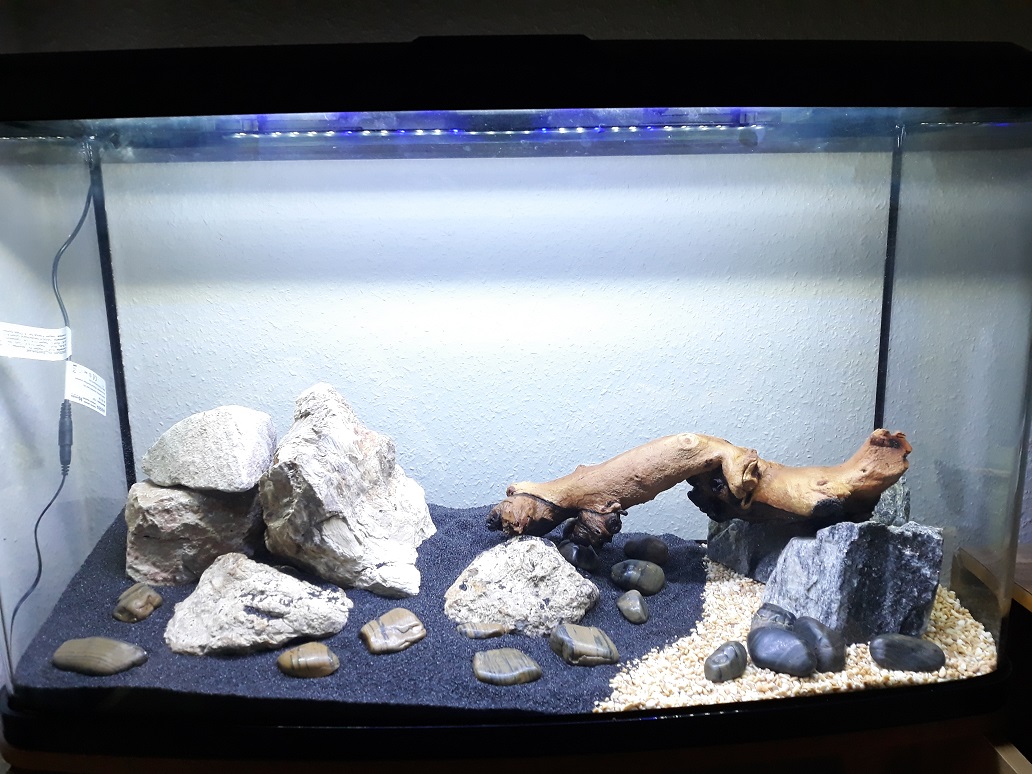 I wanted a mixture of stem and small plants that would be easy to grow without CO2,
So I have Anubias Nana, Cryptocoryne (Walkeri, Spiralis and Petchii), Hygrophila Rosae Australis, Amazon Sword, Java Fern and Hair Grass.