So I figure given the time it's taken to get to where I am, a tank log is about due.
Mid September I dug my old 5 foot tank out of Storage and into my new home. It took a week or so of me digging through boxes and bags to find the decor and substrate. But by the beginning of October I had the tank set up and just awaiting filter media and test kit and we were away.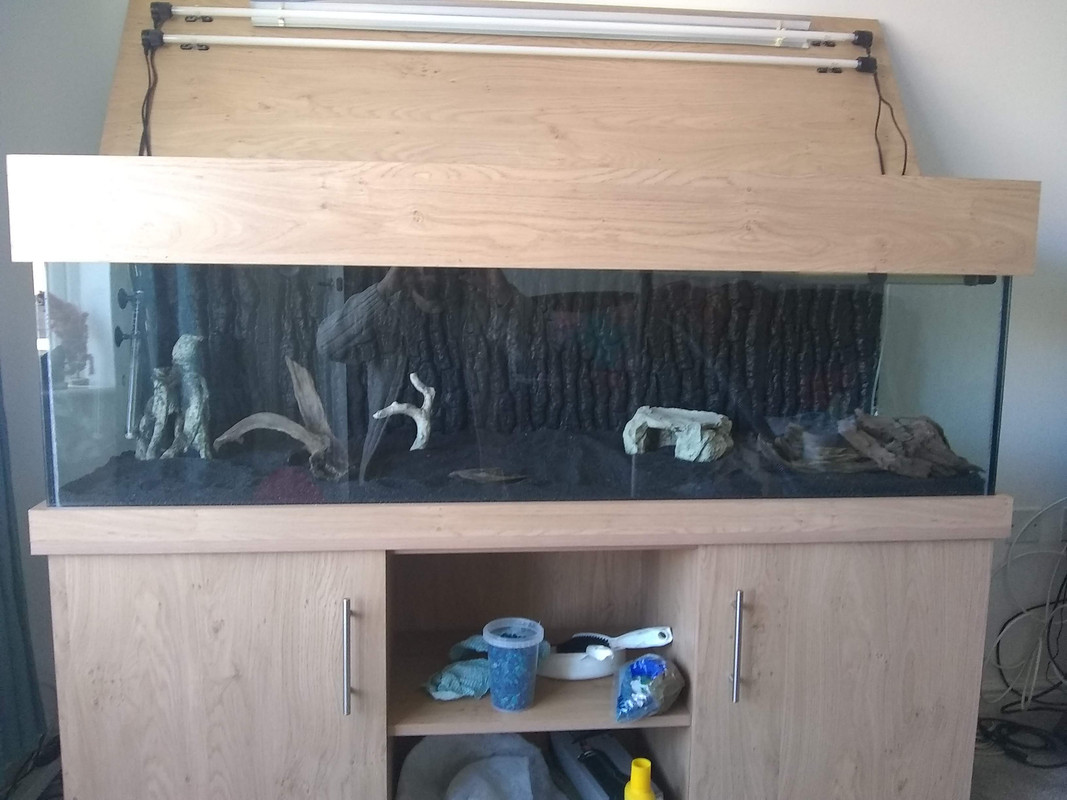 Test kit and media arrived and water was good 0/0/0 Ammonia/Nitrite/Nitrate. GH:6, KH:4, PH:7.4. Finish work at 4 on Friday and decide this weekend I'll start the tank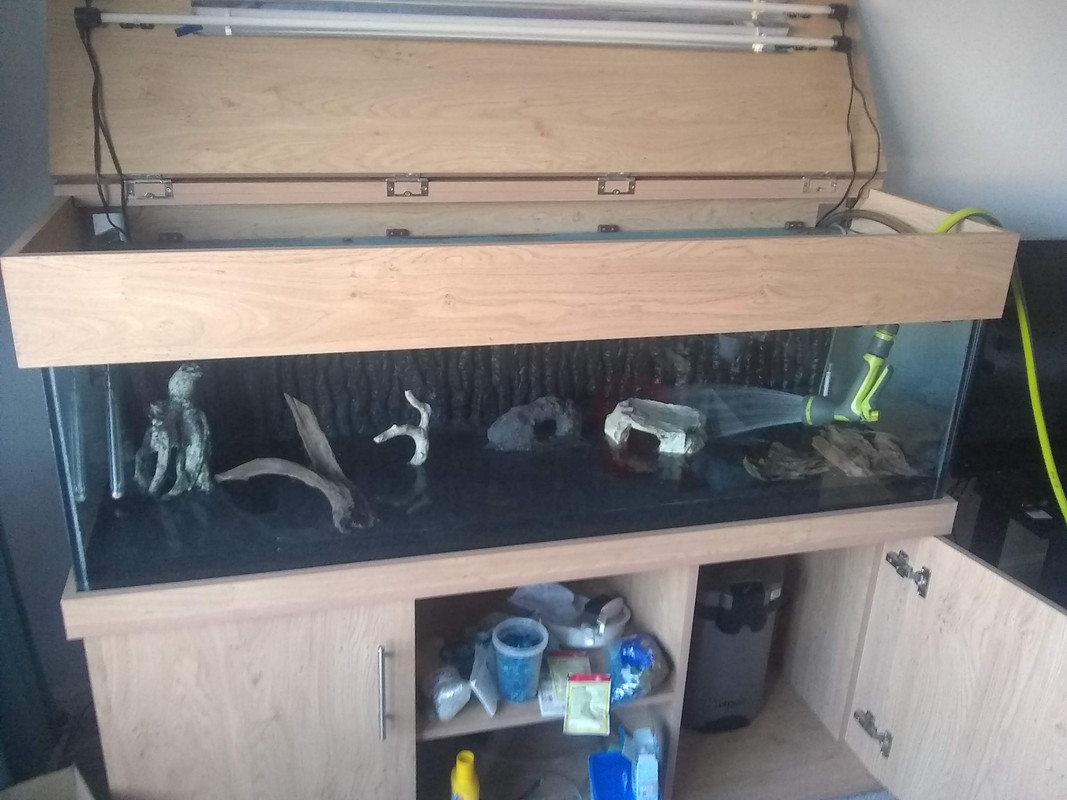 Filling up with cold because I don't have another option at the moment. Figure I'll put the dechlorinator and ammonia in when it's only a little full so they mix properly. (I had pure ammonia, sealed in double ziploc for 5 or so years when stored. Wow the blast to the nose opening those bags)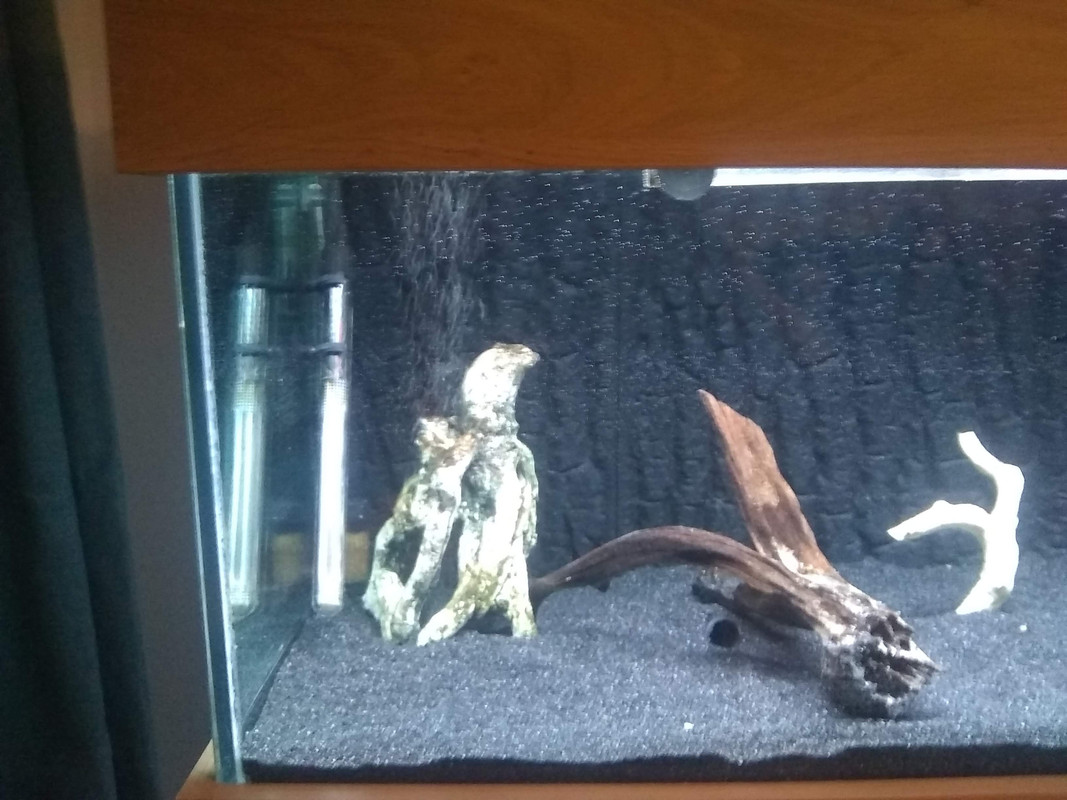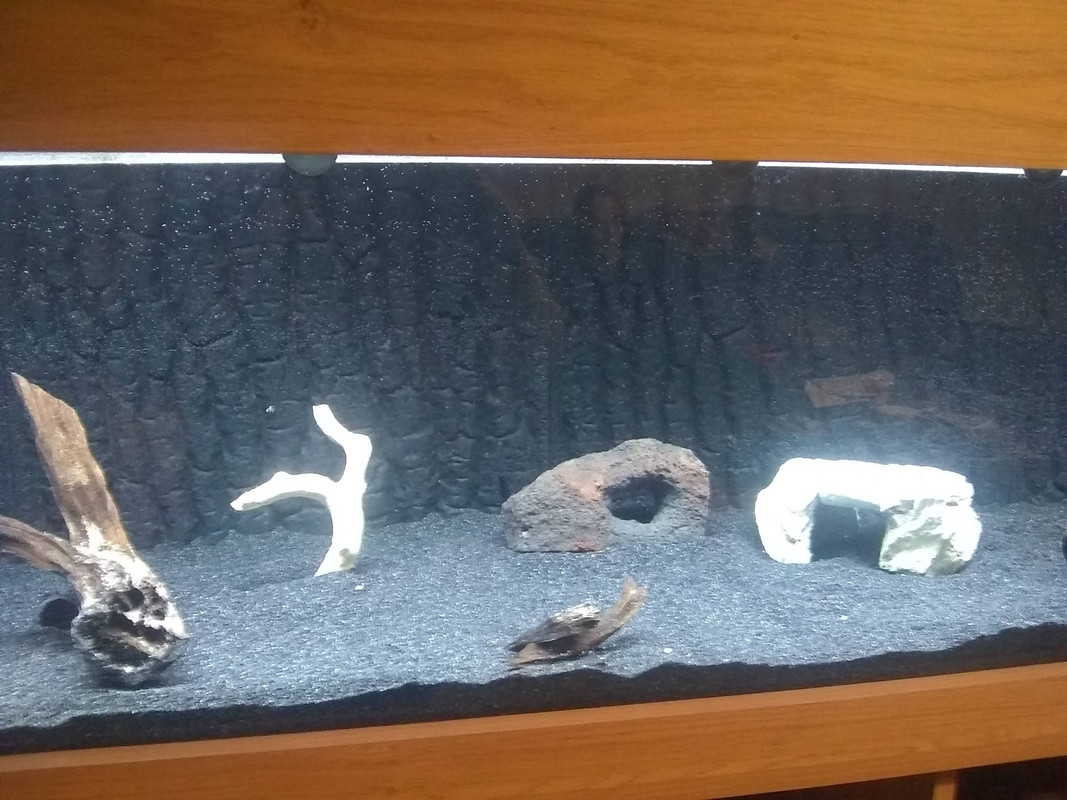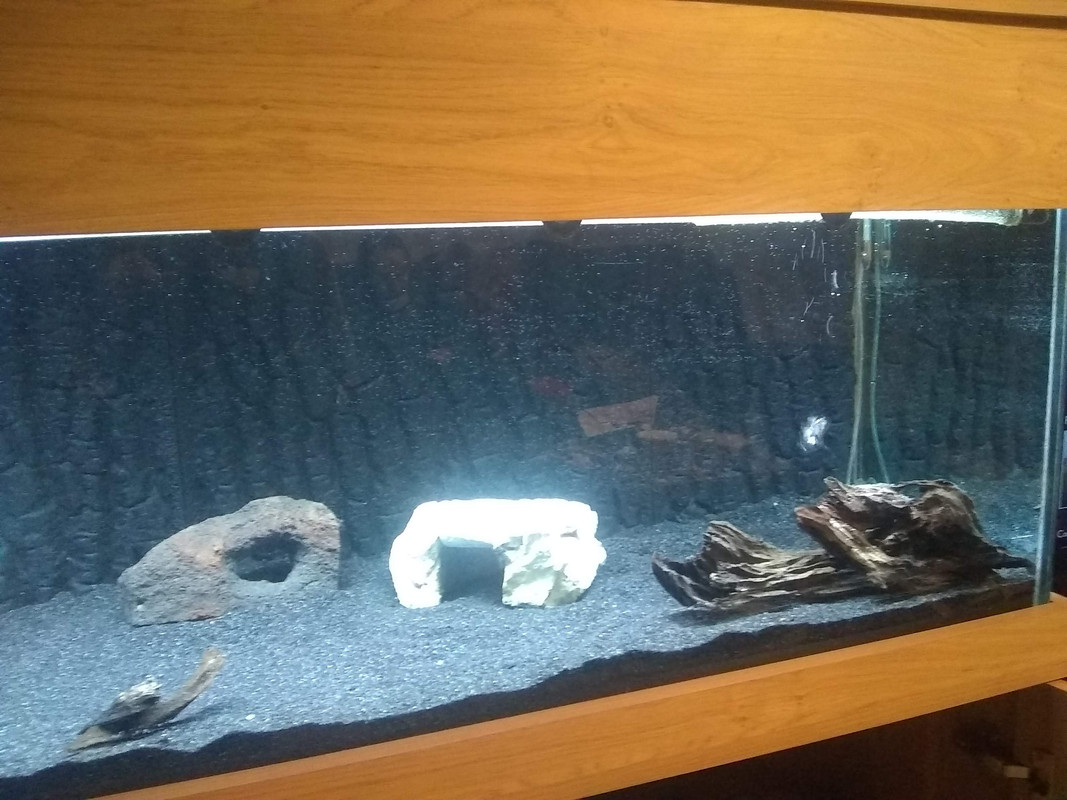 All looking good. And then I turn on the filter. Water spraying out the back of the filter all over the new carpet. Mrs Lick will not be pleased.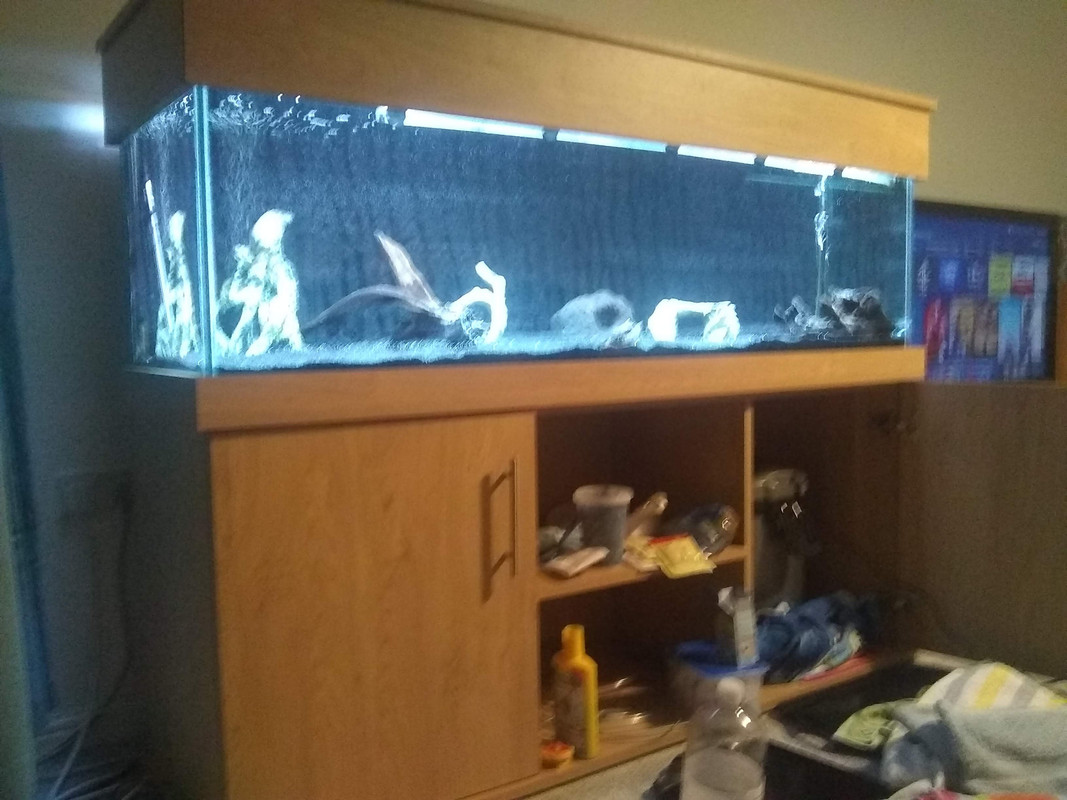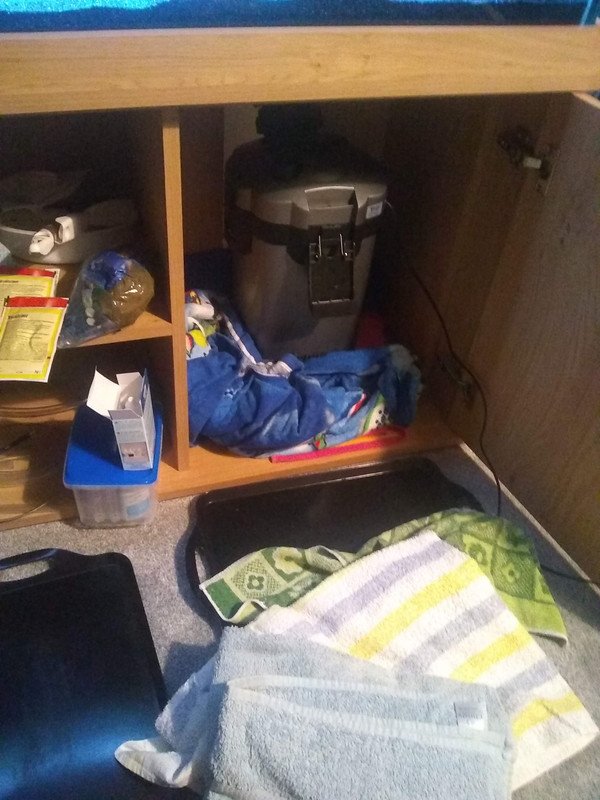 Spent most of Friday night and Saturday morning trying the filter. With no baskets, no leak. With most of the media removed, bad leak. With empty baskets no leak, until I turn the pump off and then bad leak. I went round all my LFSs and the only filters they had in were Tetratec EX 600 and 800 which are far too small and Fluval 207,307,407, FX4 and FX6. I really don't like the FX series filters and the 407 is just too small. I did consider buying Aquael Ultramax, Bigger is better. But I had some gift credit I could use to get a replacement EX1200 for under £100, so no brainer. Sadly because of a mess up with old vs new address it won't be till Tuesday I get the new filter. Here's how the tank is left at the moment (Those are the filter tubes tied above the tank to convince Mrs Lick there's no risk of siphoning the full thing onto the new carpet).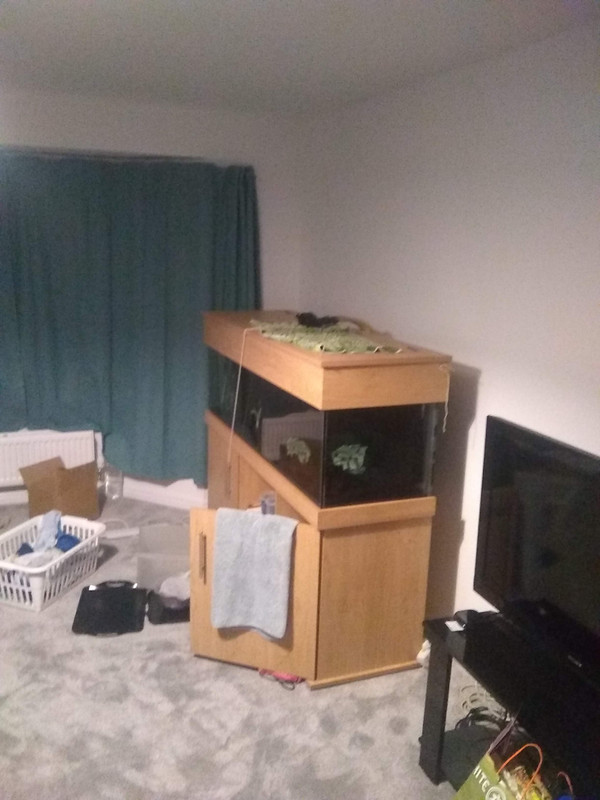 In the meantime the tank has gone cloudy as anything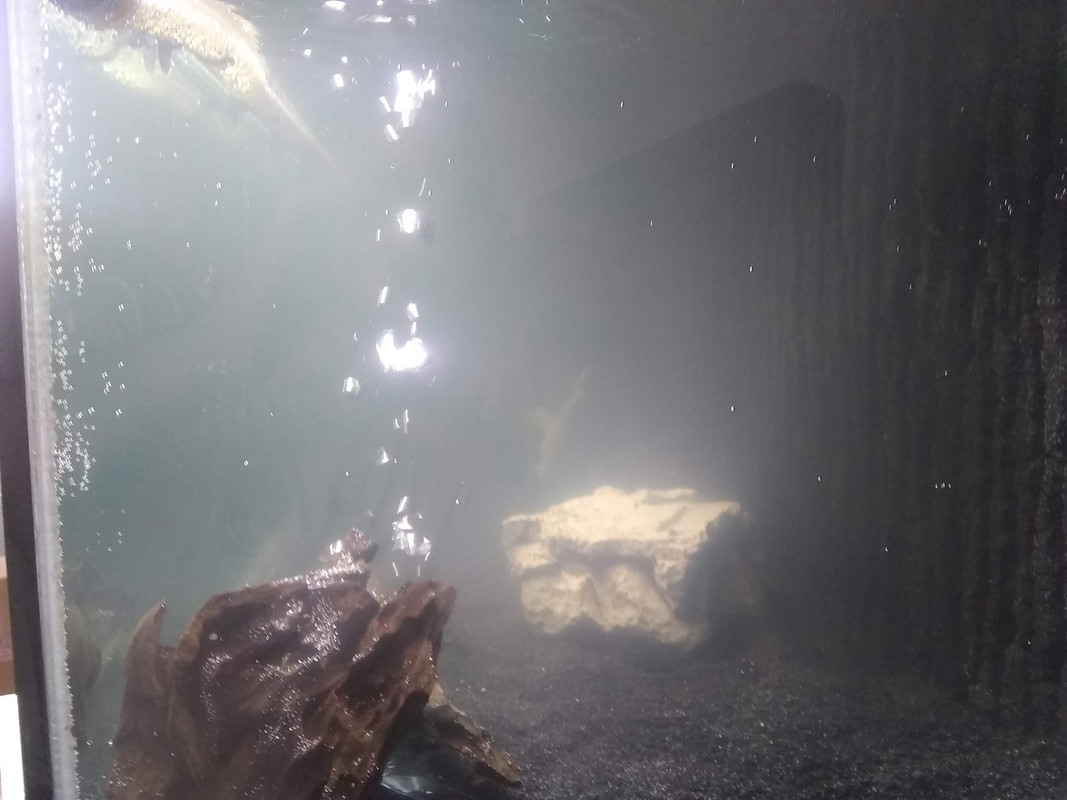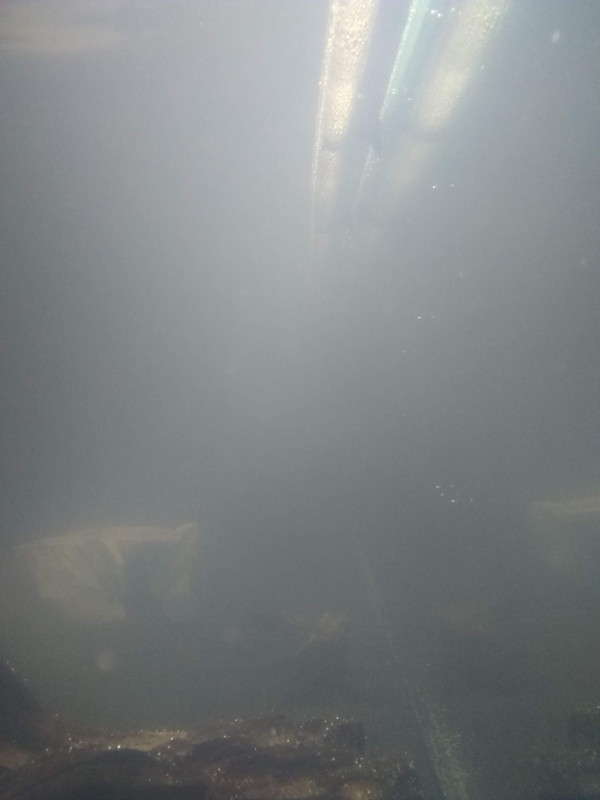 I've got Thursday & Friday off this week and the nearest LFS is having a plant delivery Thursday so all being well, filtration sorted, plants in, up to temperature and cycle started by next weekend. I need to drop the Fluval U2 in it and get a tank ready for quarantining new acquisitions.